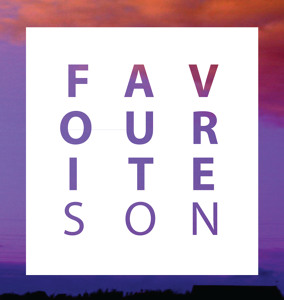 The
Favourite Son
blog is a personal favourite of mine. It's well run, well presented, and has lots of great regular features. The man behind it all is Chris Hay and he was kind enough to answer a few questions for our fortnightly '
Why Blogger?
' feature. Cheers!
Hello, how are you?
I'm good ta.
Sum up your blog in 140 character tweet.
Scottish music blog with news, reviews (when I pull my finger out), interviews, podcasts, gig listings, and other features. Occasionally offensive on social networks, and usually running late. I'm currently in the process of trying to reboot the blog a bit and change it up.*
There's little (if any) monetary gain in blogging. Why do you do it?
I guess I regard myself as passionate about grassroots Scottish music, and I'd say that is true about the other BAMS I have met.
I've always been an ardent follower of Scottish music and then spent a few years abroad and became massively out of touch. I got back into what was happening through various blogs and sites like Glasgow Podcart, then started writing for a few places from there, and just woke up very early one day and decided to start a blog of my own.
Also, my friends are not into the same music as me at all so I needed somewhere to vent about the bands I was loving, and now its two years later.
Allow yourself some self praise, what's your proudest blog related moment?
Probably making the guy from Starsailor cry, though that was on twitter.
I wouldn't say one thing in particular stands out, more a collection of things. It might sound daft, but when you see yourself quoted on a press release and then not on the next one as much bigger websites + publications have picked up on the band, that is pretty satisfying and feels like the blog has fulfilled its role if you like.
You're on a plane and the only in-flight movie is Maid In Manhatten. What do you take to:
Listen to:
Ryan Adams
Read:
probably a geeky Brandon Sanderson book
Watch:
The West Wing
What Scottish artists would you recommend to the Scottish Fiction readers?
Where to start? There's always a load of new bands coming through, but I'd say a good guage of what I'd recommend right now would be my Tips for 2012 which included Blank Canvas, Brown Bear and the Bandits, Discopolis, Friends In America, Forest Fires, Michael Cassidy, Scarlet Shift, So Many Animal Calls, The King Hats, and Vukovi.
Do you write your blog with an audience in mind, or do you blog about what's on your mind?
I think you get to know what folk enjoy reading from the stats and response, and you do a lot of trial and error to see what works, but everything I write is due to a personal interest.
What do you think blogs bring to the music 'scene'?
I think they've become quite important. I used to play a bit and even 5 or 6 years ago you didn't have the exposure allowed by blogs and the other forms of media that have become more prominent. If a band can get attention from the blogs then it's a good platform for wider reaching media, and there are some blogs out there with massive readership that can be a catapult alone.
As a reader, what blog(s) do you frequent?
There's loads of great one's out there, and I'd probably say have a look at my blogroll, but I regularly check Aye Tunes, Peenko, Kowalskiy, The Pop Cop, Tidal Wave of Indifference, Rave Child, The Daily Dose, Curious Joe, Song By Toad, and of course Scottish Fiction :) I'll have no doubt missed some great sites out there too.
Thanks very much for talking to us. Would you care to end with a joke?
What do you call an epileptic in a bush?
Russel
Check out Favourite Son blog here